Peloton Seattle
Peloton Seattle
is a bike shop and café in the crossroads of Seattle's First Hill and Central District neighborhoods.
Illustration for their shop expansion announcement
(with their owners/staff in front of their future space)
T-Shirt for Peloton's 5th anniversary.
The ask was for a wizard (based on one from a halloween drawing challenge) on a mountain bike, going down 5 hills/jumps (one for each year). 2 colors+white, along with accompanying sticker.
Peloton X Swift Industries
Coinciding with Peloton's expansion, they collaborated with Swift Industries (a local cycling bag manufacturer) setting a Swift product wall in the dining area. I was asked to make an illustration for social media to announce the collaboration and support it's opening. They additionally asked for usage of 4 of my concept sketches for ongoing event announcements.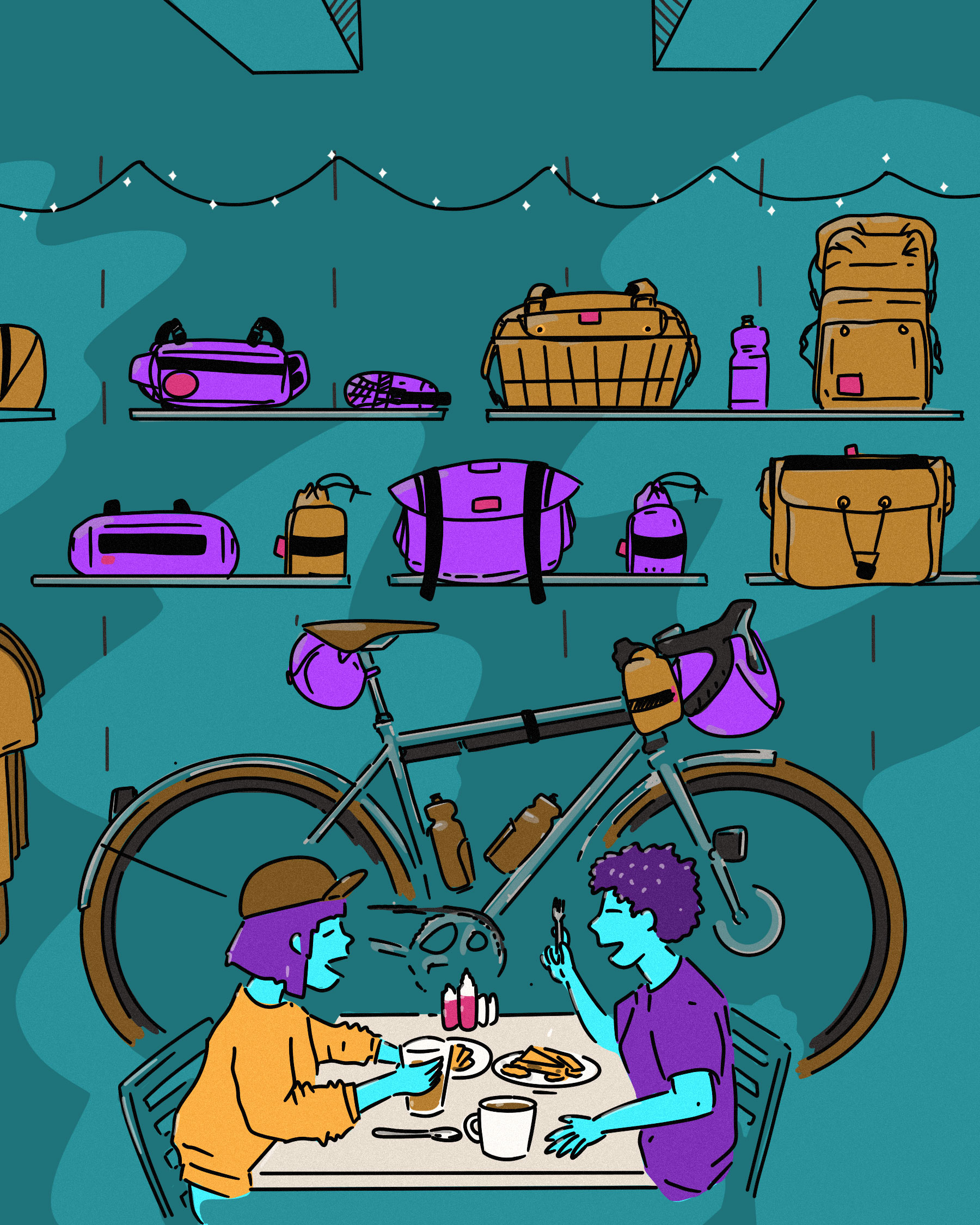 Final image for Instagram story post
A Farewell to Tacos
For several years Peleton had a weekly taco night, which was their biggest sales day of the week. But during *early* pandemic, it was suspended because...just everything. Once covid calmed down for a minute they had one-night, one last time, taco night, and wanted a special illustration for social to promote it.